SPC delivers stable operations to the Shelley Incentivized Testnet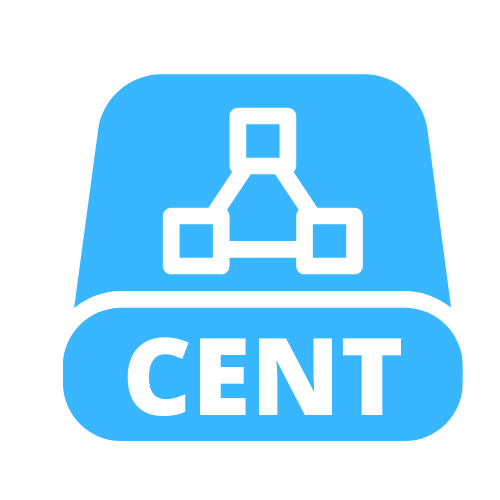 Cardano has finally entered the Incentivized Testnet phase of the Shelley era and Stake Pool Central already has the CENT1 stake pool running to support this exiting decentralized platform.
Stake Pool Central lives for stable operations and host our Shelley stake pool CENT1 in a market leading data center to make sure it is active when it gets elected to create blocks for the network. Blocks created means rewards for the stake pool and all of the stake pool delegators. We take pride in providing you a stable and safe pool for delegating your stake.
All ADA holders can participate in this test period and earn real ADA rewards by delegating stake on stake pool servers.
When selecting a pool to delegate your stake to, make sure to select pools that are not already congested. In pooltool.io you can identify congested pools when Live Stake column contains a red number. Congested stake pools pay less rewards than uncongested ones.
Name: Stake Pool Central - Shelley Pool 1
Ticker: CENT1
Pool id: 586f28779928344e0e2a40dffda0344edd27e5ad8d3d09c6926a0ea31077be27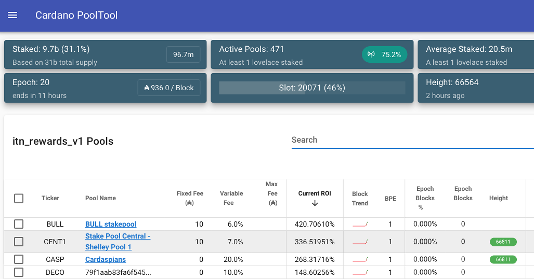 CENT1 second best ROI
According to pooltool.io, CENT1 is currently the second best stake pool when sorted by Return on Investment (ROI). Stake your money with small pools like CENT1 to ensure as big as possible rewards for your investment.
© Copyright Cardano - Stake Pool Central